Heights police chief retiring after 45 years in law enforcement | Local News
8 min read
[ad_1]

After a total of 45 years experience as a law enforcement officer, Phillip M. Gadd is retiring Friday as the Harker Heights chief of police.
Gadd, 65, served as the deputy chief of police and chief of police for the city of Harker Heights from 2015 to 2022. He filled the vacancy left by Mike Gentry's retirement and served as police chief from 2019 to present, commanding 56 officers plus 15 professional support staff.
When Gadd began his law enforcement career at age 19, he couldn't purchase rounds for his own service weapon.
During the past four and half decades, Gadd served more than 14 years with the Killeen Police Department, more than 23 years with the FBI, with eight of those in Central Texas and the last seven and a half years with the Harker Heights as deputy chief and chief of police.
"The high point of my career was working with so many hard working and dedicated officers," Gadd said. "What these men and women accomplished was incredible. They were tenacious and didn't want to give up until crimes were solved.
"You saw them out in public because they weren't just police officers they were your neighbor, friend and family."
Gadd has earned high praise from those he worked with.
"Chief Gadd has dedicated his life to public service and lead with a servant leaders heart," Harker Heights City Manager David Mitchell said. "Phil was committed to helping out his community, neighborhood, and officers. Phil's service extends beyond his leadership of the police department, he was an active participant in community wide programs. I am grateful for his service to Harker Heights and congratulate him as he enters this next chapter of his life."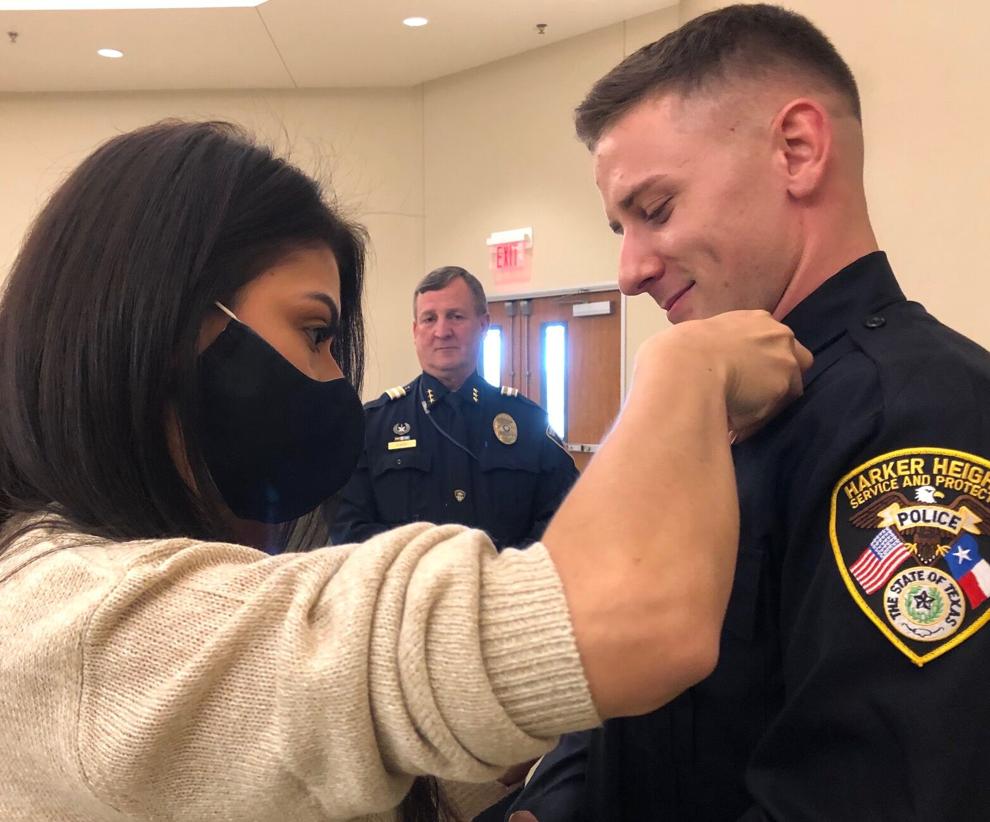 KPD and FBI
Gadd's career started at KPD in 1977. By 1989, he rose to the rank of captain of the Criminal Investigations and Patrol divisions as a firearms instructor, police academy instructor, polygraph examiner, internal affairs commander and patrol watch commander.
He attained the position of captain at the age of 32 and during that time earned his bachelor's and master's degrees in Criminal Justice/Police Science and Police Administration.
Subsequently, Gadd decided to become an FBI agent.
He started that part of his career in 1991 working in a three-person resident agency in Helena, Montana.
Of particular interest, Gadd was the Montana case agent in the Unabomber case and worked surveillance of Ted Kaczynski's cabin in the days leading up to his 1996 capture.
During the Montana Freeman standoff that same year, Gadd worked undercover to assess public sentiment towards law enforcement. Once he completed his Helena tour, he transferred to the Oklahoma City Division where he became a SWAT sniper team leader and polygraph examiner.
He was also deployed to Nairobi, Kenya, after the bombing of the United States embassies and traveled overseas extensively to assist in investigations.
Gadd was then promoted to supervisory special agent and transferred to Washington, D.C., where he was promoted to chief of the FBI polygraph program to manage a $15 million budget, 120 FBI agent polygraph examiners at FBI headquarters and 56 FBI field offices.
Gadd told the Herald during an interview in May, "In my FBI training, there were specifics I learned about being an agent, federal laws versus state laws and even digging into the United States Code of Military Justice. This became a great resource when it came time to be a neighbor to Fort Hood."
Back home in Texas
In July 2006, Gadd came back home to Texas and became the Austin Resident Agency supervisory special agent for its violent crime and major offenders program, where he supervised 35 special agents and task force officers covering 27 Central Texas counties.
During that time, Gadd commanded the large-scale takedowns of the Texas Mexican Mafia, La Familia and Texas Syndicate as well as the successfully foiled terrorism Abdo plot and counterterrorism investigation out of Killeen.
A judge sentenced Naser Jason Abdo, a soldier from Fort Campbell, Kentucky, to two back-to-back life sentences on multiple charges stemming from the plot to build and detonate homemade explosives at a Chinese restaurant in Killeen in 2011. Investigators said Abdo wanted to set off the bomb at a local restaurant frequented by Fort Hood soldiers and shoot any survivors.
Gadd was also the deputy on-scene commander following the 2009 and 2014 Fort Hood shootings plus the 2010 airplane attack on the IRS building in Austin.
Gadd further served his community by establishing joint FBI and private industry crime-reduction tactics and facilitating the launch of bandittracker.com, a website that solicited community input for locating and arresting bank robbers.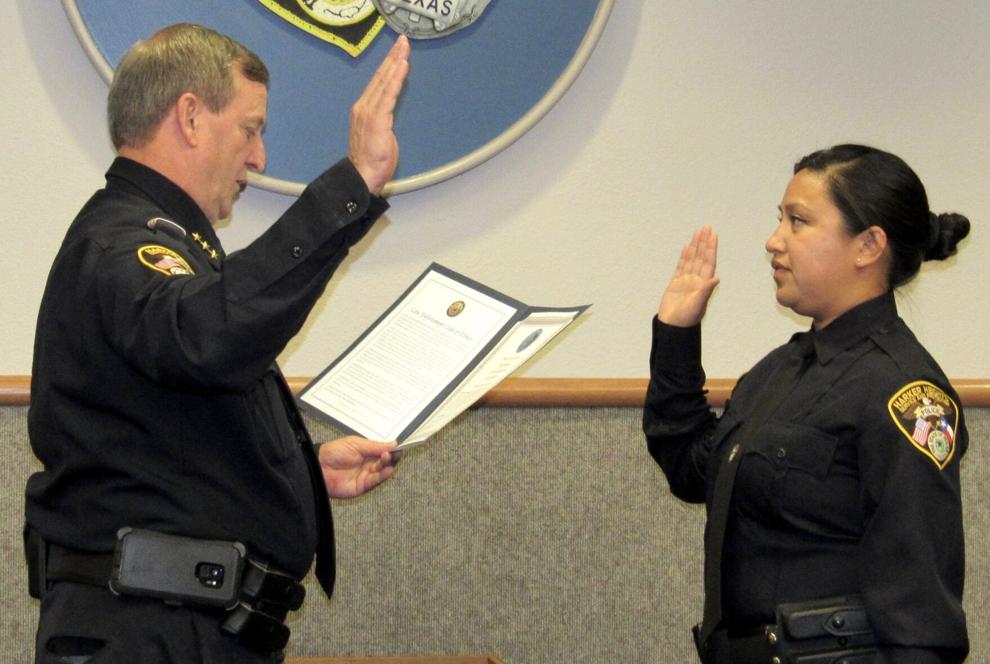 During its first year, this innovation resulted in an 82% bank robbery solution rate as compared to the 44% national average.
Jeff Achee, director of Harker Heights Parks and Recreation, told the Herald, "Phil has always been willing to shake things up. He was never afraid of doing what he thought was best for the citizens of the city, even if it meant changing things up a bit. Phil was always accessible to me as a fellow department head. He was one of the first to reach out when I was promoted to director. I will certainly miss having Phil around to chat with."
Coming to Harker Heights
In 2015, the Harker Heights City Council approved Gadd as the deputy chief of police, and then in 2018 promoted him to chief of police for the Harker Heights Police Department.
Gadd introduced the use of grants to augment the department's budget. His work resulted in the receipt of 17 grants totaling more than $270,000. With four of the grants, he enhanced the safety and investigative capability of HHPD by equipping each officer with rifle resistant body armor, body-worn cameras and Tasers.
He also obtained a Throw Bot, which is a recon scout micro-robot that further enhances officer safety in visually occluded environments.
Gadd also used his skills to directly impact the community by obtaining a rapid intervention response grant to assist victims of crime with shelter, counseling and crisis intervention through the Healthy Homes Program, begun by former police chief Mike Gentry.
Gadd and his team secured multiple Walmart and Target grants to build HHPD's Community Services Division outreach programs, such as the Kiddo Card Program, which is child-identifying information used in Amber Alerts. His leadership also supported Neighborhood Watch Groups, Blue Santa, Citizen's Police Academy and National Night Out.
Gadd is also well known for his routine of giving presentations and meeting with local churches, civic leaders and business owners to establish and build rapport with the community.
Gadd's "Coffee with a Cop" program has ensured that any citizen can personally meet with him and other officers at a designated local restaurant to informally discuss their concerns.
Honors and Recognition
In response to Gadd's service and self-sacrifice over the span of his career, the 100 Club of Central Texas in 2019 selected him as its "Lifetime Achievement Award" recipient. In 2020, he was named a "Distinguished Alumni" by the Killeen Independent School District. He was a Killeen High School graduate.
Harker Heights Mayor Spencer Smith said, "On behalf of our community, I wish to express our gratitude for the law enforcement service that Chief Gadd has given to our community. He has served the residents, families, and businesses of the City of Harker Heights with honor and distinction," Smith said. "Together, we have made important investments for our officers and department."
When asked by the Herald about the challenges of being a police officer and how that's changed during his career, Gadd said, "A lot of changes have been in technology. It's incredible what custodians of the law and technicians can accomplish when it comes to evidence."
Over the course of his career, Gadd saw a lot of changes with cellphone technology, the importance of DNA evidence and more.
"By using cellphones, we can find a person's location, use DNA to eliminate and find suspects, and use radios that give us the capability to communicate with any law enforcement agency in the U.S."
'It takes a village'
Changes in society have made things harder for police work, said the longtime law enforcement professional.
"On the other hand, it's been detrimental that families are not a unit anymore. It takes a village to raise a child and it seems to me that village has become deserted," Gadd said.
"It's nice to see people rally around the way they do but you don't see that across this country. In the recent past, you could drive down the street and wave at or even stop and visit with people, but now folks don't even know their next-door neighbors.
"As police officers we try to get out in the public and let them know we're available to help in times of trouble and are more than willing to talk with them. We want to hear what they need, what they're thinking and what they want."
Gadd said, "Police officers nationwide have had to overcome some of the recent especially loud and vocal movements. Our officers are good but they're human and sometimes make mistakes. To see officers involved in this is not in the best interest of anyone. It hurts a community and its law-abiding citizens."
On a personal note, Gadd said, "I don't think I would be a police officer and the person that I am had it not been for my upbringing. My parents instilled in me right from wrong and the importance of helping others."
"My wife, Lynne, who also worked for the FBI, assisted me in many operations and decisions we made together about our futures. She is now a recently retired FBI lieutenant commander from the Navy Jag Corps and served for more than 22 years as an internal affairs attorney with the FBI. She's been a great person by helping guide me in some of my decisions."
The Gadds' daughter, Melissa, has blessed them with two grandsons, Miles and Mattox.
"Melissa and our son-in-law, Mike, live in the area and after I retire, we will spend a substantial amount of time spoiling our grandsons then giving them back to their parents."
According to Gadd, he and Lynne have put off spending time with family and friends due to the nature of their work.
"It's our intent now to travel and devote as much time to them as possible," Gadd said.


[ad_2]

Source link