Law firms keep focus on clients as changes continue
5 min read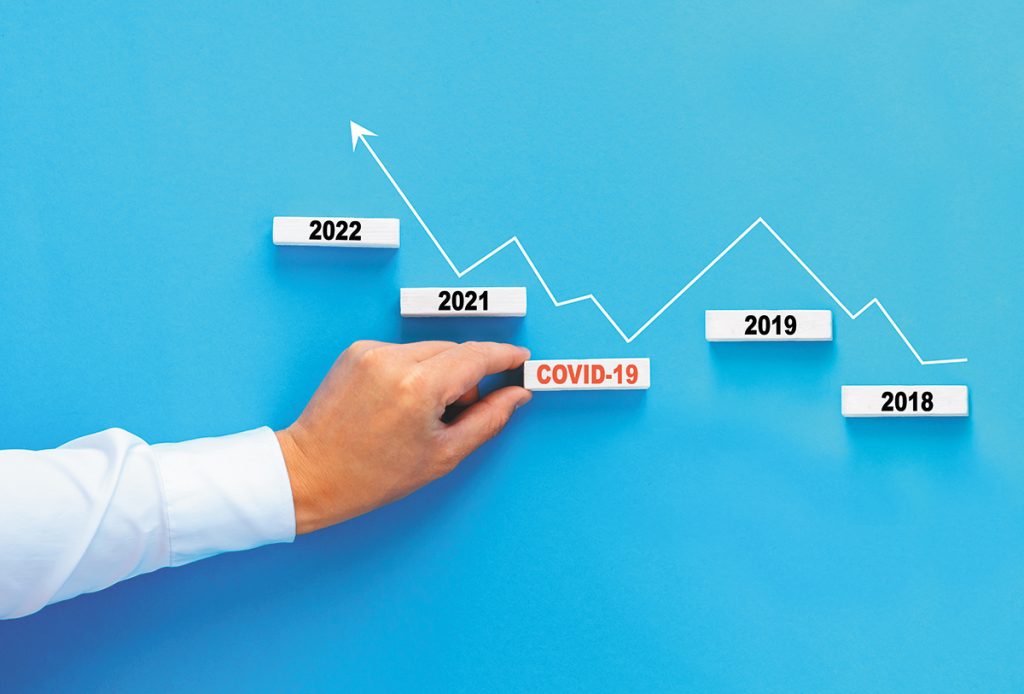 As the legal profession looks for the end of the COVID-19 pandemic, many firms are financially healthy and are anticipating a continued demand for their services as society embraces the "new normal." (Adobe stock photo)
While predictions early in the pandemic of law firms closing and lawyers standing in unemployment lines have been replaced by a budding confidence, the global public health crisis did remind the legal profession that a central tenet of their job remained unchanged: They must stay focused on the needs of their clients.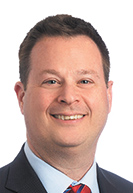 "Serving our clients and serving each other, that's what's carried us through, and I think that's what is going to continue to carry us through going forward," said Keith Bice, managing partner at Dentons Bingham Greenebaum in Indianapolis.
Bice began 2020 with the task of managing his firm, Bingham Greenebaum, as it combined with Dentons and launched Project Golden Spike. The initiative introduced an innovative business model where individual offices would be part of a national law firm that has the ability to draw upon the worldwide expertise of Dentons but could still enjoy autonomy in making decisions about such things as rates and culture.
As the COVID-19 emergency kept lawyers working remotely, Project Golden Spike announced combinations with firms in Iowa, Utah and Alabama. Bice said the pandemic validated the business model in that having the depth and breadth of the global reach helped the clients.
Dentons Bingham Greenebaum in Indiana was able to learn from their Dentons partners around the world what the coronavirus was doing as it spread from one country to the next, Bice said. The firm then could offer that insight to answer their clients' questions about shutdown orders and employee safety.
The managing partner asserted that having access to Dentons' deep bench and global reach enabled the Indiana firm to be "on the absolute cutting edge of serving our clients."
Going into 2021 and, hopefully, a post-pandemic world, the legal industry is positioned to help its clients who will be starting businesses, making investments and merging their businesses. Paul Unger, founding partner at Affinity Consulting, said law firms prepared for the worst in March 2020 but are arriving at the start of a new year "healthier than everybody anticipated."
"Law firms are not insulated from disasters and recessions, at least not completely, but they seem to do well in good times and bad times," Unger said. "… I think most have experienced a decrease in revenue, but it hasn't been catastrophic."
Key to raising revenue is rainmaking, which Unger said has been a challenge. Some attorneys know how to work a room, meeting and talking to potential clients or having dinner with prospects, but the traditional ways of courting new business do not transfer to the virtual platform.
For those law firms whose revenues have climbed during the pandemic, Unger does not think that is an indication they have learned the skills of rainmaking by Zoom. Rather, he believes any increase came as a result of existing clients needing legal services because of a situation, like a business closure, directly connected with the pandemic.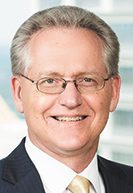 Being flexible
When the coronavirus forced the United States into a lockdown in March 2020, Douglas Bates, executive member of Stites & Harbison's Jeffersonville office, saw his legal practice in aviation grounded.
Bates changed his mindset and, as he said, began thinking outside the box to help his clients who were suffering. He found out what their changing needs were since they could not fly, and he geared his practice toward addressing those issues.
Bates emphasized that understanding clients' needs and proactively helping them is not new to the legal profession. Navigating clients through whatever crisis they are facing is the work of attorneys.
"I think that's what lawyers are supposed to do," Bates said. "We're supposed to be here to help people. I think we (at Stites & Harbison) were well positioned to understand the challenges our clients were facing."
Stites & Harbison, which traces its roots to 1832, has a footprint of 10 offices primarily across the Southeast. The firm includes a link to its core values of client services — called The Ten Imperatives of Quality Client Service — on its website.
Like he had to do to keep his practice viable, Bates said lawyers and their firms have to be flexible and open to different options to maintain the health of their businesses during these uncertain times. Firms are healthy now, but the pandemic is not over, he pointed out. So to continue to be successful, lawyers and their offices will still have to be prepared to pivot and continue to plan for what might be coming.
"The same challenges we had in 2020 will continue for a while," Bates said. "Firms will have to keep their eyes on the bottom line and make sure they know what their clients' needs are and be in a position to meet those needs."
More changes coming
Along with the needs of their clients changing, law firms have been dealing with upheaval and uncertainty themselves. They had to shift to remote work and learn how to communicate and cultivate relationships through videoconferencing.
When the pandemic will end is not known, but the post-pandemic world probably will not be like the pre-pandemic one. The new normal for the legal profession is expected to bring a mix of the old as well as the different.
Attorneys will still be using the same legal skills to serve clients, but the practice areas that will be in demand could change.
Lawyers practicing labor and employment law as well as creditors rights have been busy throughout the public health crisis. Bates anticipates the focus will shift as the pandemic eases. Real estate deals will tick upward, the new Biden administration will bring new regulations and litigation will explode once courts reopen to jury trials, he said.
The most visible difference may be the work space. Unger estimated that 25% to 50% of the legal workforce will continue to work from home either most of the time or permanently once the pandemic ends. Lawyers have learned to be effective and efficient, he said, and to meet their billable goals while working from home.
Even so, Bice said brick-and-mortar will be part of Denton Bingham Greenebaum's future.
"We will always have an office in downtown Indianapolis, but what that office looks like may be different from what it is now," he said. With more lawyers questioning whether they actually have to sit in an office all day to do their jobs, Bice sees the possibility that the office may become more of a place to meet either with clients or with colleagues for training and development activities.
Whether they work in a downtown office building, meet in person or by videoconference, Bice emphasized the one thing that will never change: the need for lawyers to focus on their clients.
"The pandemic has reminded us the essence of being a lawyer, which is to remain focused on serving clients," Bice said. "That is the reason we exist."•